You might not think that a band that has been around for more than four decades would still be packing stadiums. In the case of the Rolling Stones, though, the 2015 Zip Code Tour was an incredible success. They performed 14 concerts and sold a combined 628,733 tickets for a gross of $109.7 million. The football stadiums of the Buffalo Bills and Carolina Panthers were packed out with Stones fans, as was Comerica Stadium in Detroit and the Indianapolis Motor Speedway.
The tour had opened back on May 24 in the Citrus Bowl in Florida, with the last stadium date taking place on July 11 in Buffalo. The highest grossing day was that opening show in Orlando ($9.3 million), but the largest crowd was 59,038 at Ohio Stadium. This was the Rolling Stones' third tour since October 2012; taken together, the three tours have grossed $401 million. This came from a total of 62 shows with 1.8 million people in the seats. No wonder the group is considering yet another tour in 2016 -- this time through South America, and possibly even Cuba.
Here are 8 Stones shirts from the Zip Codes tour, often times you can find these Rolling Stones shirts for sale on eBay so even if you skipped the merchandise table at the show it might not be to late to get that souvenir.
Minneapolis MN, TCF Band Stadium, June 3rd Gophers Shirt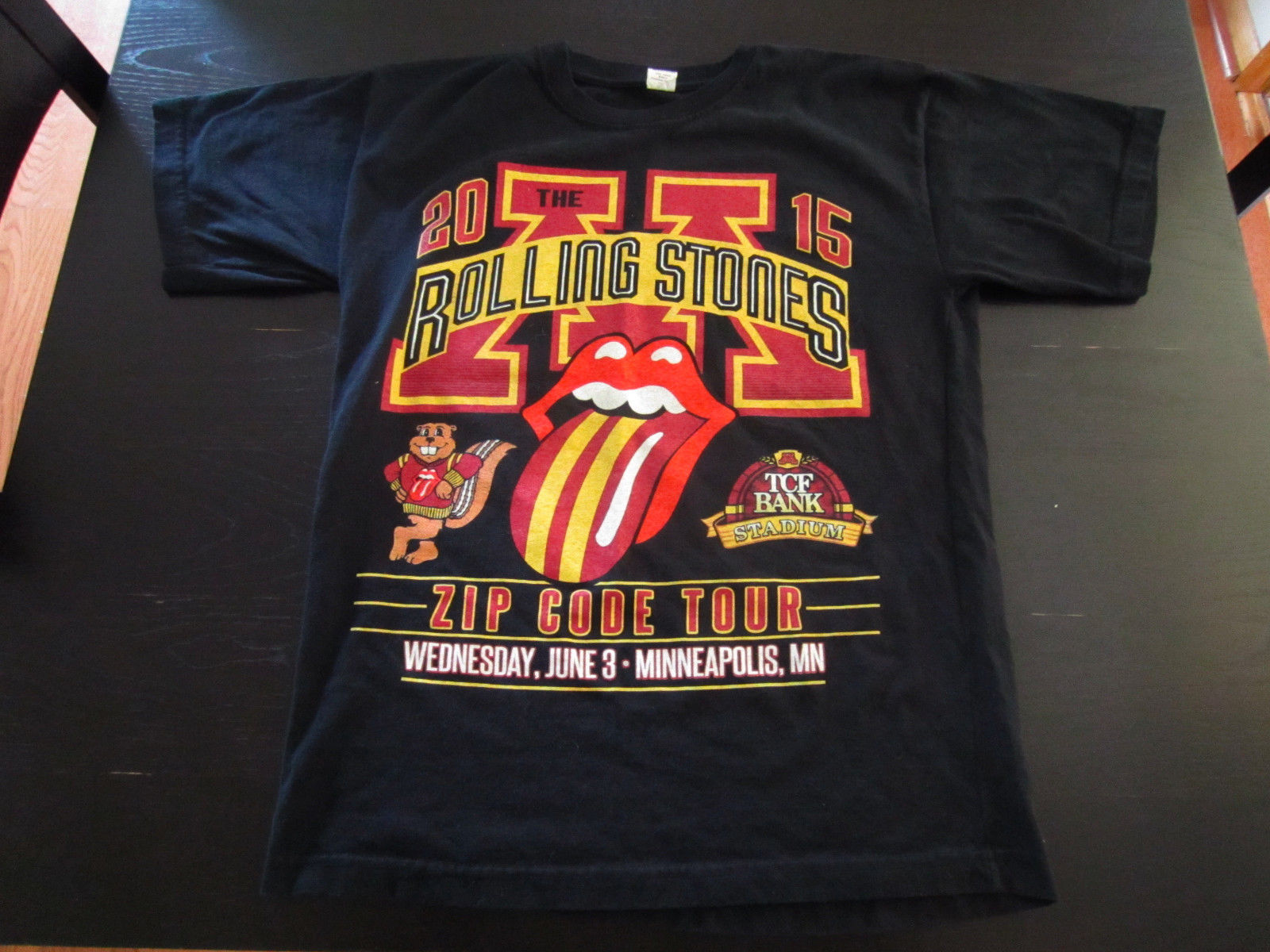 Indianapolis Motor Speedway, July 4th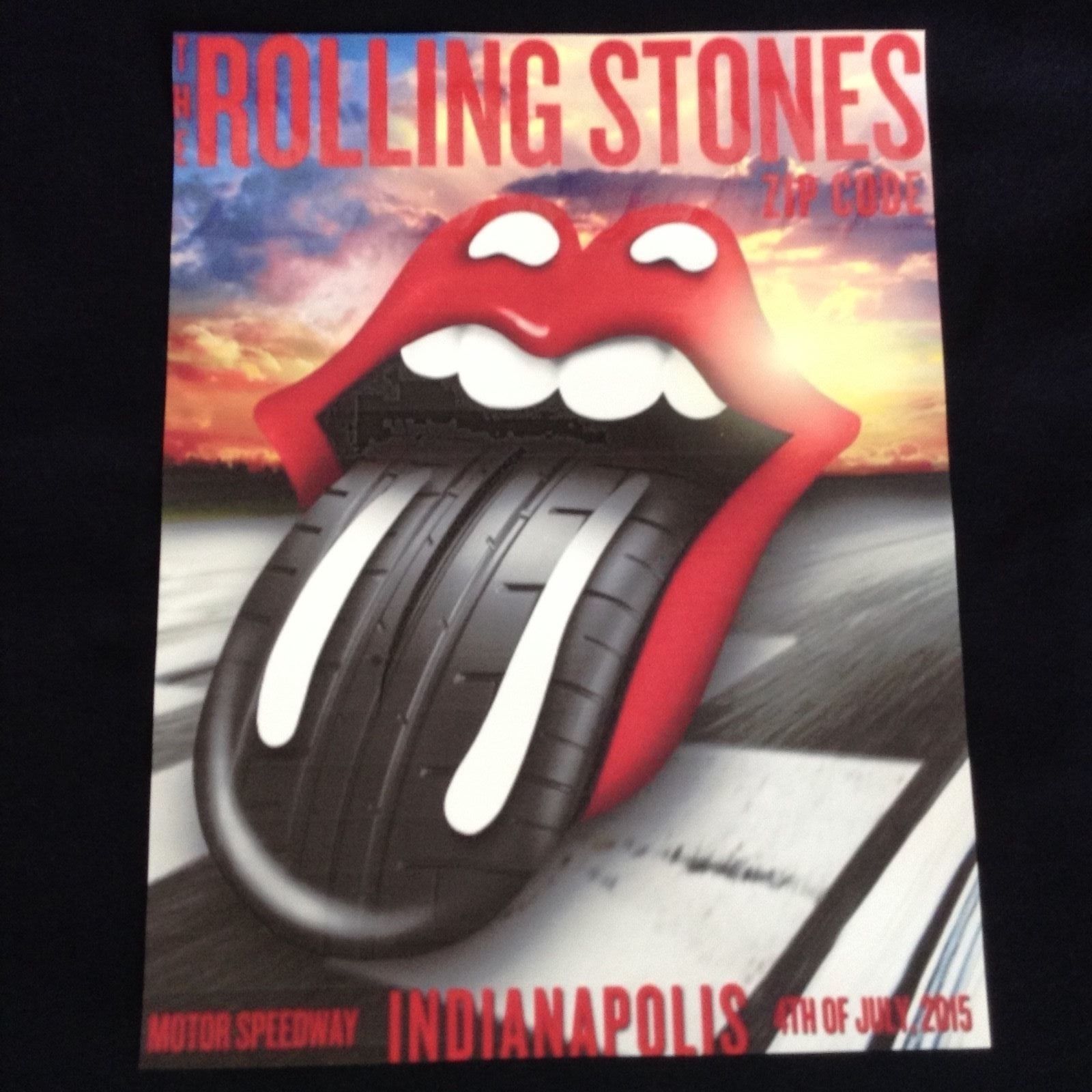 Raleigh, NC - July 1st - Carter-Finley Stadium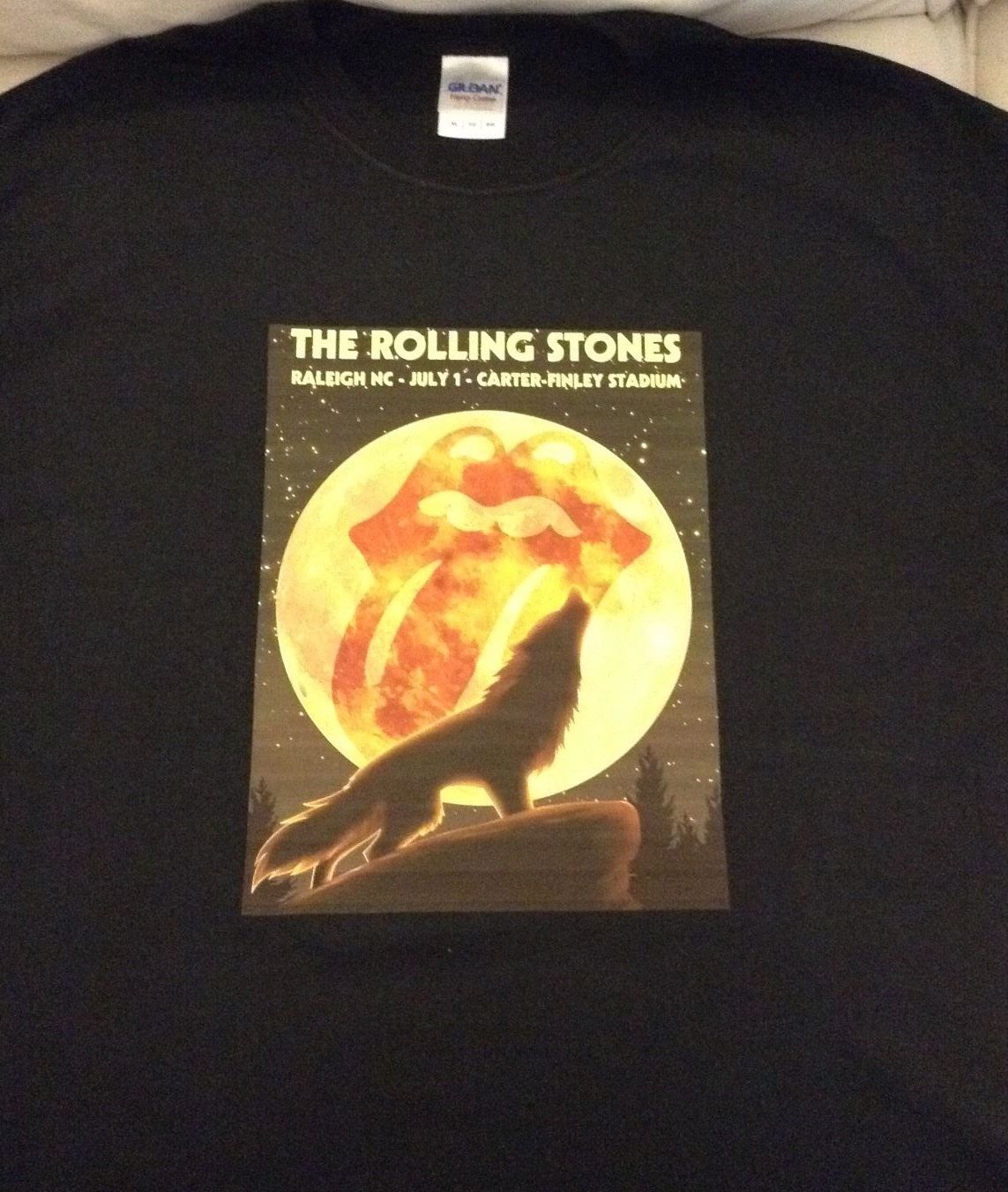 Buffalo, NY - Ralph Wilson Stadium - July 11th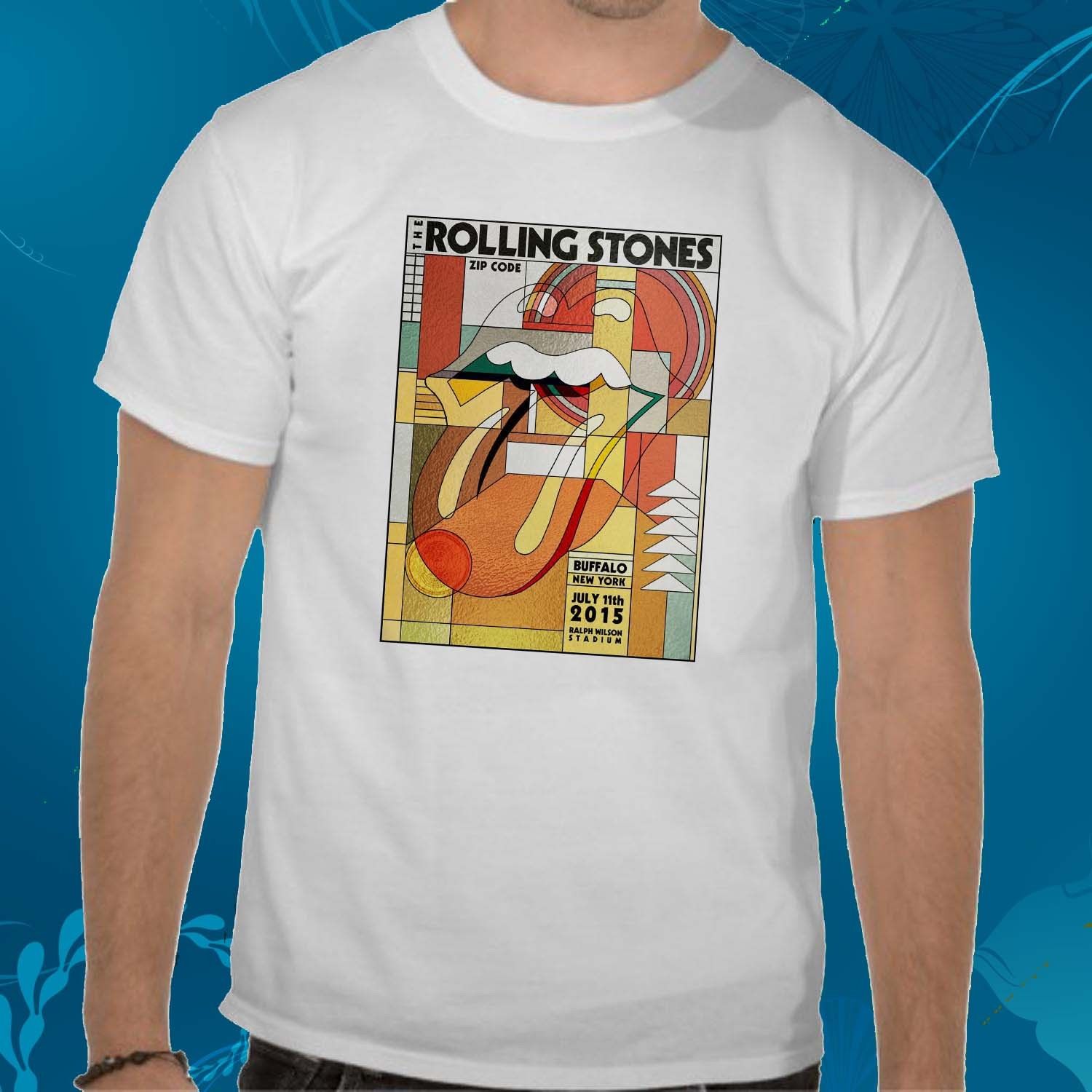 Red Tounge Mouth Shirt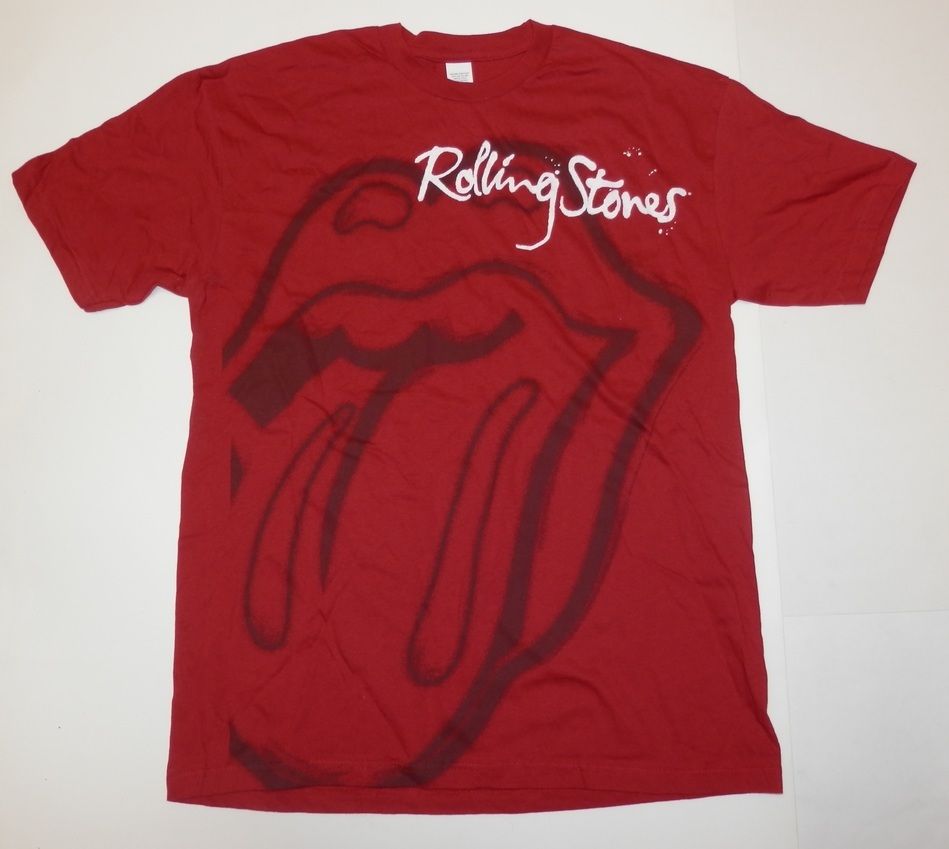 Tie Dye North American Tour Shirt w/Dates On The Back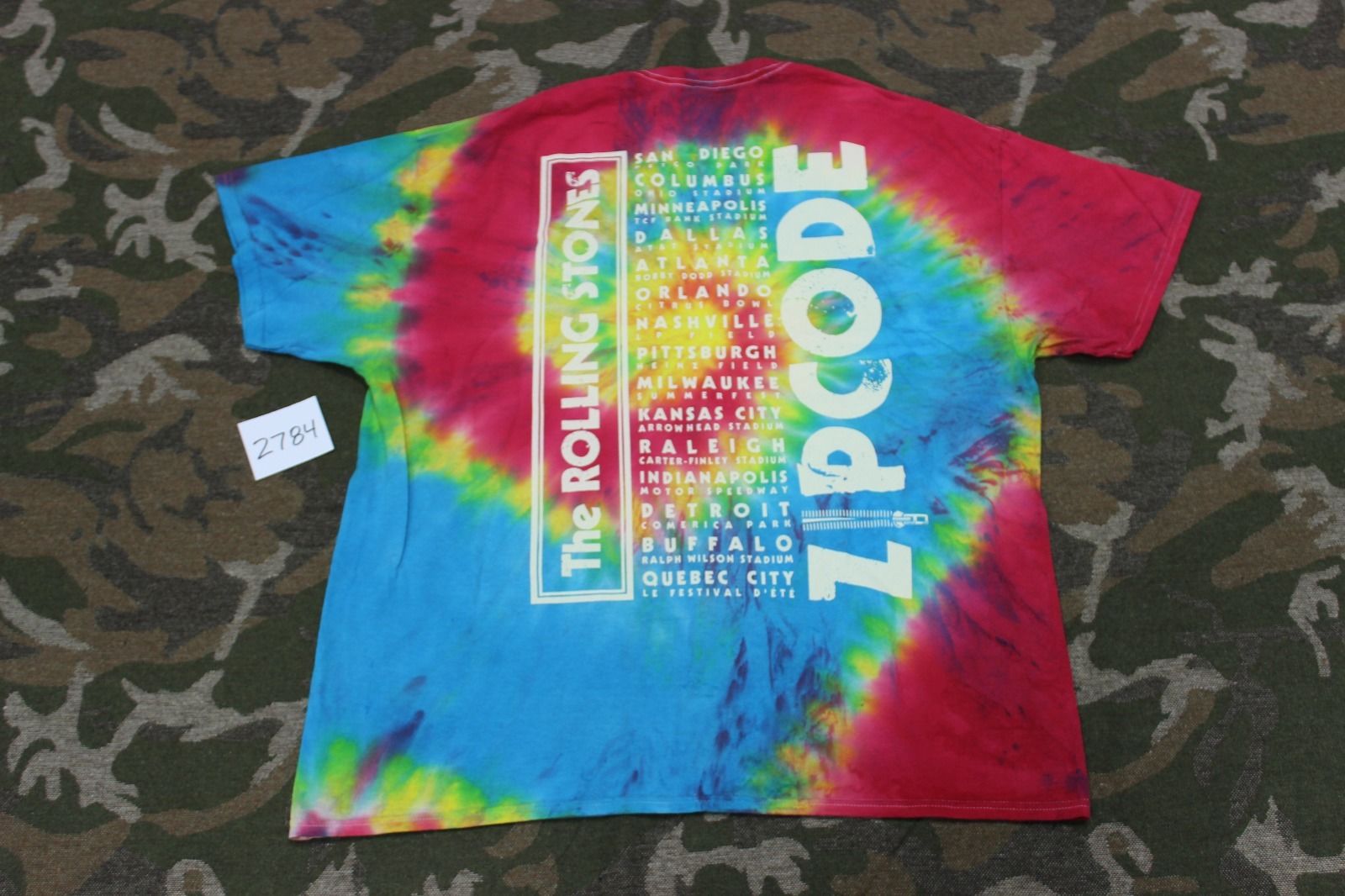 Vintage Baseball Style Shirt