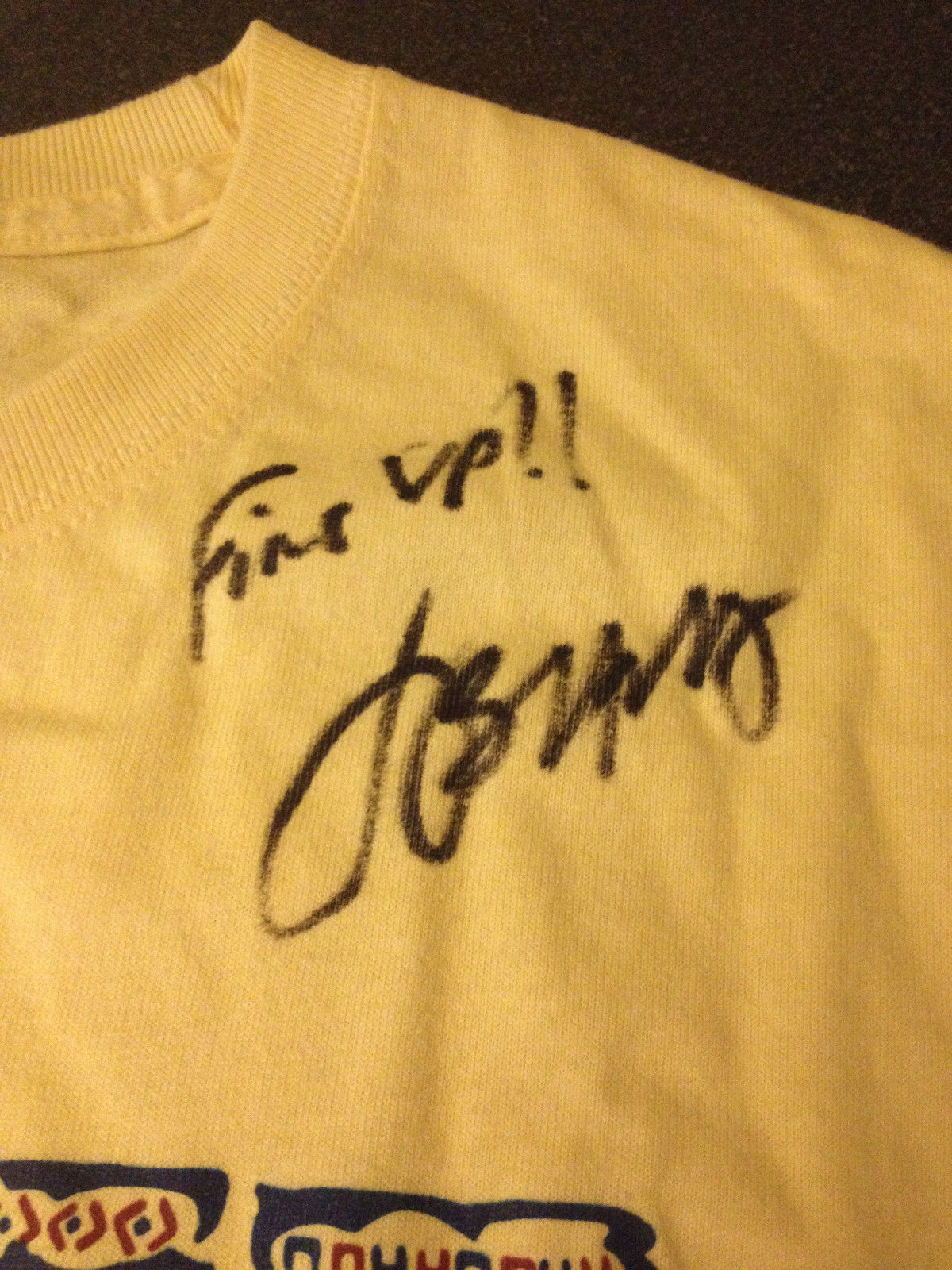 We do a lot of what is often referred to as "curation" of content and information from around the web. In our efforts to keep tabs on bands, artists and what they're up to, we notice many interesting trends. One trend, which is usually obvious, is that if an artist or musician was around in the 70s, it is likely they haven't adopted social media in ways that more recent artists have embraced. There are often surprising exceptions to this rule. Today that is exception is with Jimmy Buffett. The span of time between his first, and most recent album, is a whopping 43 years, and he as 184,000 Google Plus followers. By comparison, Bob Dylan only has 4,000 Google Plus followers. Anyhow, now on the shirt we found.
We're not quite sure who the "Save The Show Foundation" is, their website is currently down, but they do have a Facebook page. Someone they got their hands on a recently autographed Jimmy Buffet shirt they're using for some type of charity auction. The current asking price is $750. Kind of steep, but sounds like it's for a good cause. Check out the pictures below, or head on over to our own Jimmy Buffet shirts page where you can browse all shirts of his we've found for sale from all over the world! Have some thoughts you'd like to share? Maybe a Jimmy Buffett story of your own?
Front Of Autographed Jimmy Buffett Shirt (medium) - $750 - Fins Up!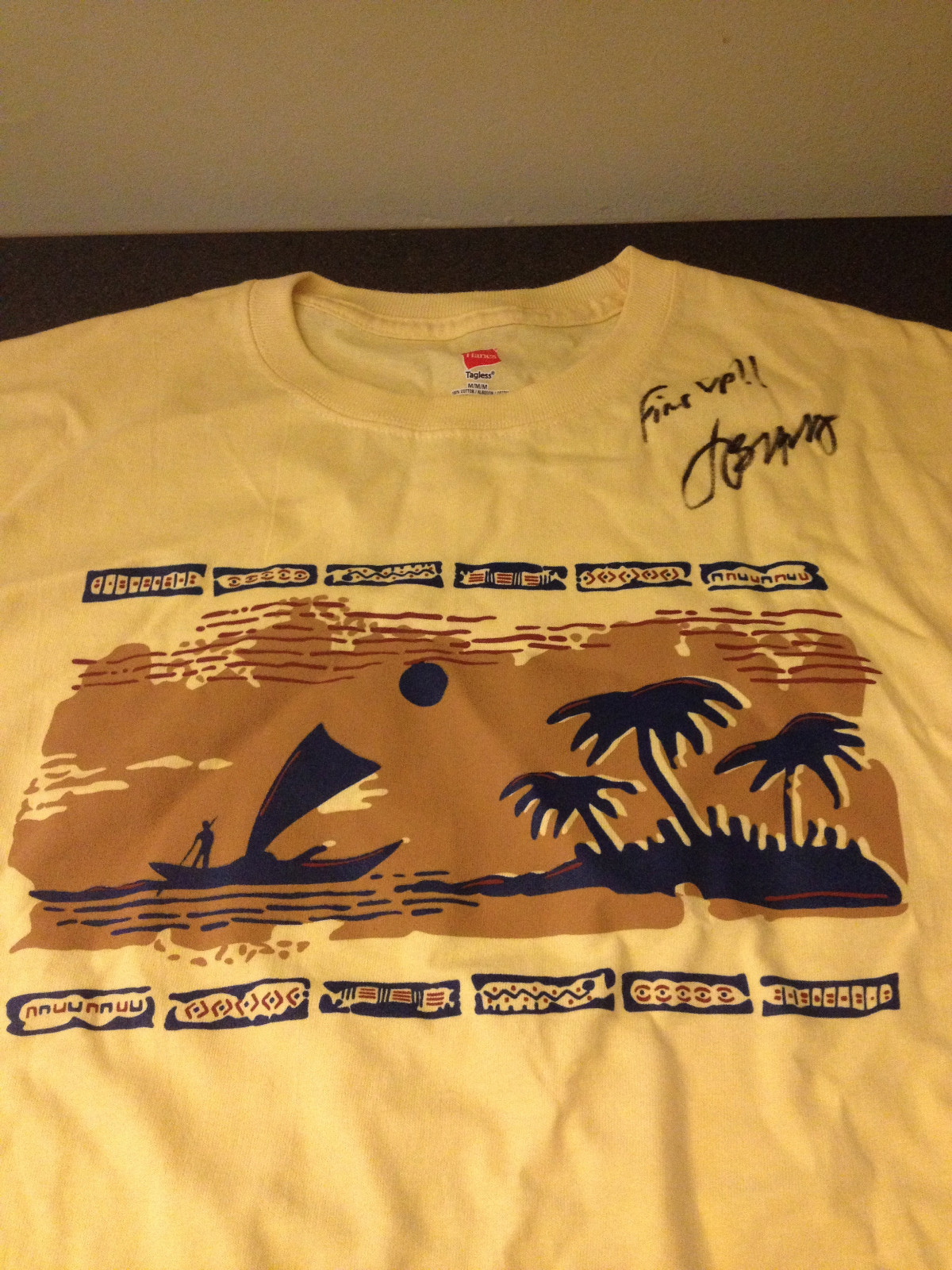 Back Of Autographed Jimmy Buffett Shirt (medium) - $750 - Fins Up!