1987 was a classic jamming year for the Grateful Dead. They kicked off the year with a few shows at the SF Civic Auditorium and continued on to play 84 other concerts that year. There's a great write up on this blog about 1987 being the 'rebirth' of the Grateful Dead. We came across a few shirts from that epic year for sale on eBay, and some appear to be in near perfect condition. In fact, the seller claims all three shirts are in 'never been worn' condition. Also be sure to check out our own Grateful Dead shirts for sale page, which showcases over 3,500 Grateful Dead tees for sale from around the world.

1987 Grateful Dead Steal Your Face Space Tie Dye Shirt (XL) - $255 Shipped - Link A spaced out version of the classic Steal Your Face skull with some 'space' inside.

1987 Grateful Dead Mountain Aire Concert Shirt (XL) - $235 Shipped - Link In August the Dead hooked up with Santana and David Lindley at Angels Camp, CA for the Mountain Aire event.
1987 Grateful Dead Longsleeve NYE Tie Dye Shirt (XL) - $304 Shipped - Link This shirt doesn't really have many specifics, other than it's a 1987 New Year's Eve shirt. Would that be from '86 - '87 or '87 - '88?

1987 Grateful Deal Steal Your Face Space Tie Dye Shirt - $255 Shipped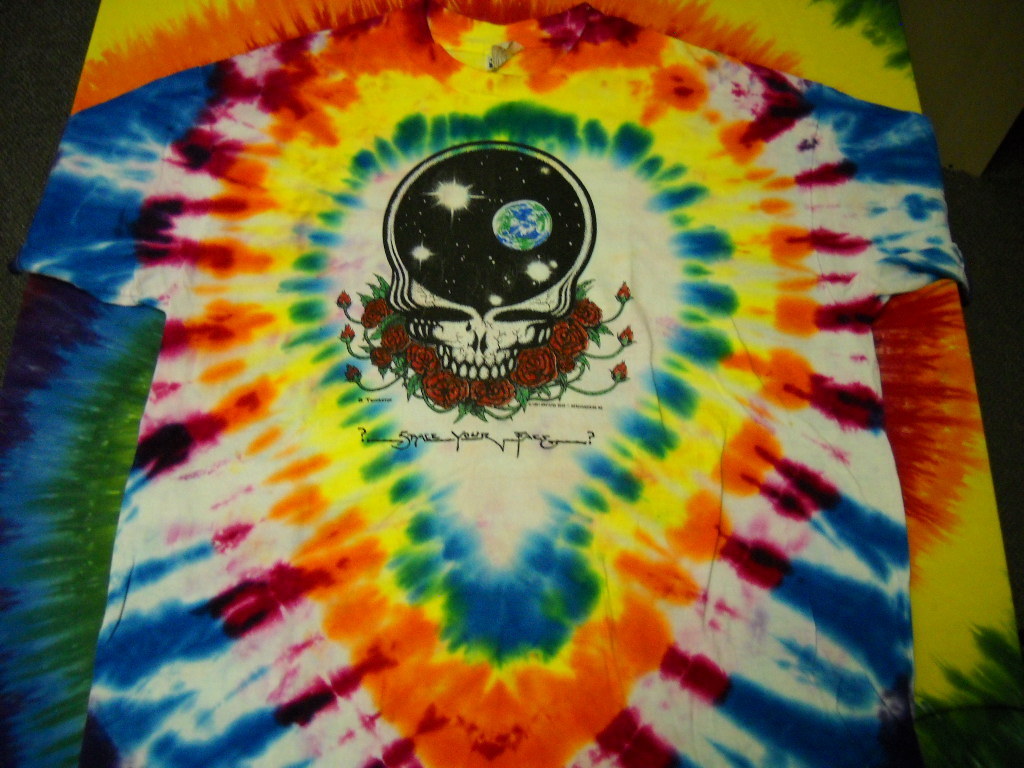 Front 1987 Grateful Dead Mountain Aire Concert Shirt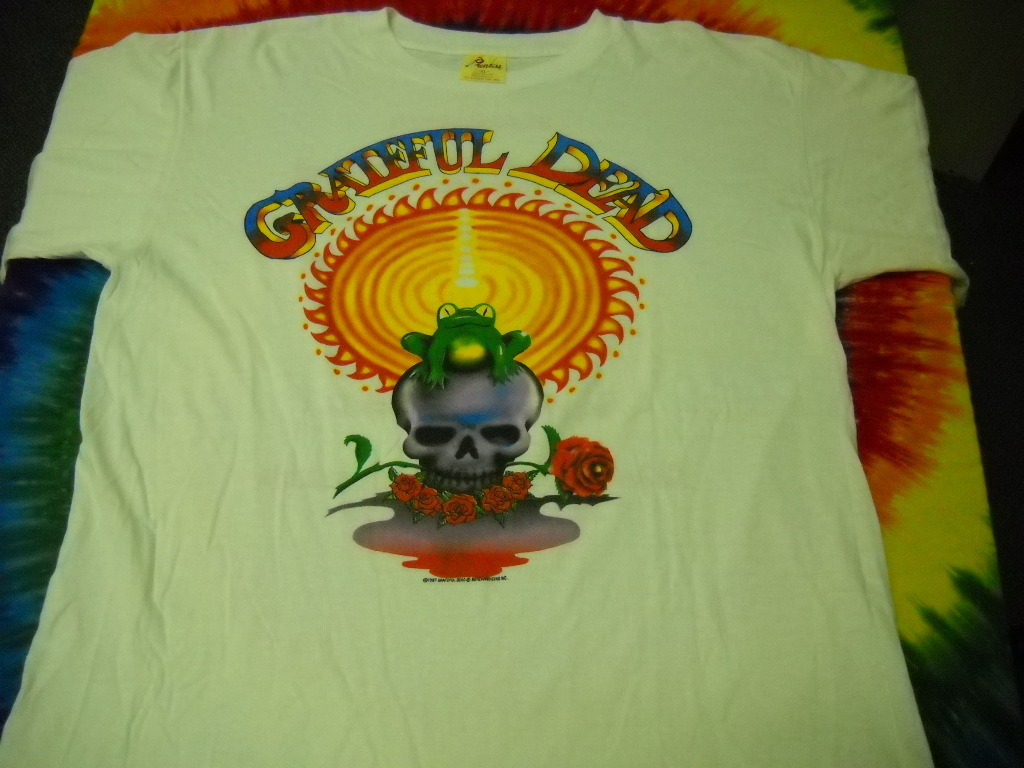 Back Of Grateful Dead 1987 Mountain Aire Shirt feat. Santana and David Lindley New (XL) - $235 Shipped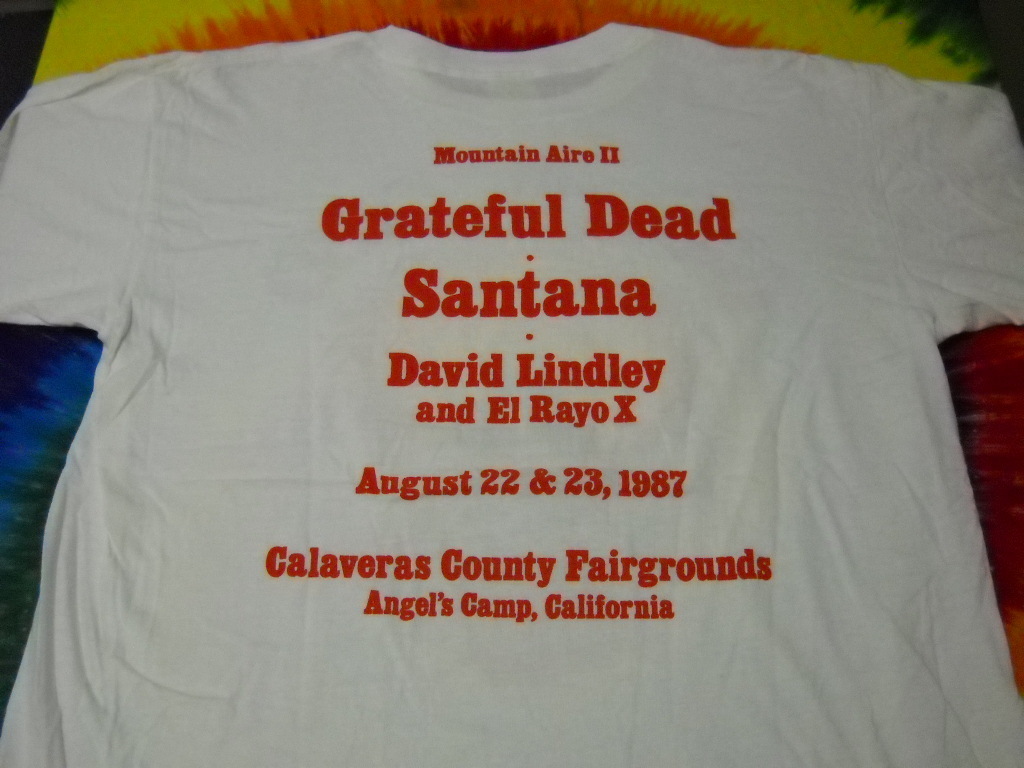 Front Of 1987 Grateful Dead Longsleeve NYE Tie Dye Shirt XL Never Worn $304