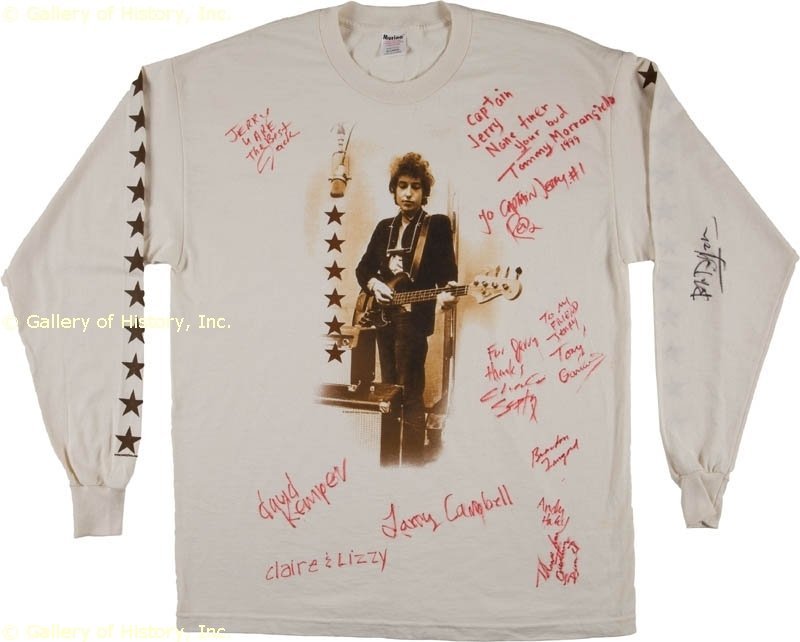 Every now and then it's fun to check out the autographed shirts on eBay and know that if you won the 500 million dollar powerball, you could buy all of them! Well, you might not need that much, but we found a handful of cool autographed artist shirts today, including Run DMC, Bob Dylan, The Beastie Boys & Michael Jackson.
First up is this Michael Jackson Stage Worn Autographed Shirt that looks pretty legit and fantabulous. The seller is igor54 with 2559 feedbacks and 100% positive rating, however the shirt doesn't appear to come with a COA of any type. For a call $15,000 it can be yours!
Next is this Autographed Bob Dylan Shirt where 16 members of his band and crew signed the shirt as well. Some of the other autographs on the shirt in red felt tip are "Captain Jerry, None finer, your bud, Tommy Morrangiello, 1999", "David Kemper", "Larry Campbell", "Jerry, Always a HOOT!!! , Don Fitzsimmons" ,"To my, friend, Jerry, Tony Garnier". History Direct is the seller and they come with 771 feedbacks at 100% positive. For $12,500 you can make a Bob Dylan fan wet themselves.
The third shirt on our list today is this Addidas Autographed RUN DMC Shirt. Addidas and RUN DMC did a collab shoe at one point a while back. Signed by all three member of Run DMC, you can have this hip hop dream shirt come true for a cool G. This RUN DMC shirt is being sold by RECCORDMECCA who's racked up 7271 feedbacks with 100% positive rating.
The final shirt in today's dream closet is this Beastie Boys Autographed T-Shirt for only $675.00. With the recent passing of snowboarding and hip hop legend Adam Yauch, we're surprised this shirt is listed under $1000. This Beastie Boys shirt is signed by Ad Rock, MCA, Mike D and comes with a COA. The shirt is from the Gimmie Shelter Rock & Rescue NYC Series from 2006 and is being sold by The AUtograph Source who's up to 404 feedbacks at 100% positive.
If you're looking for other shirts from these artists, make sure to check out Beastie Boys Shirts For Sale page, Michael Jackson Shirts For Sale page, Bob Dylan Shirts For Sale page and RUN DMC Shirts For Sale page.
Michael Jackson Autographed Stage Worn Shirt - $15,000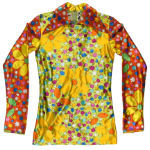 Addidas Autograhed Run DMC Shirt - $999.99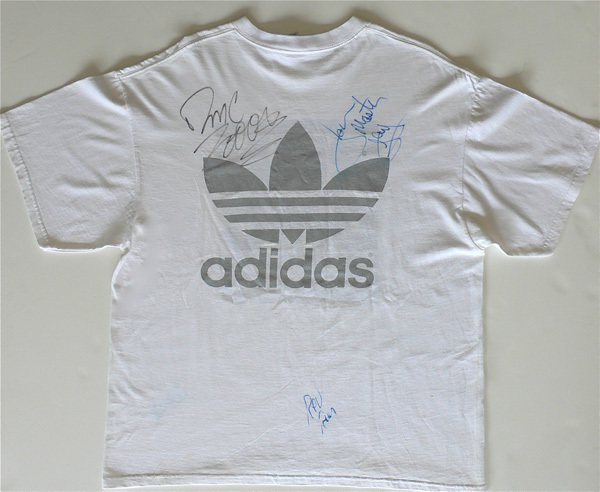 Beastie Boys Autographed T-Shirt - $675